Hey guys, I finally found a series that I really like !
It's the man in the high castle. Imagine a world which is really different than our, a world with Hitler and the Japanese win the WWII.
In this world, the USA is divided in two parts : Japanese in the West, Nazi in the Est.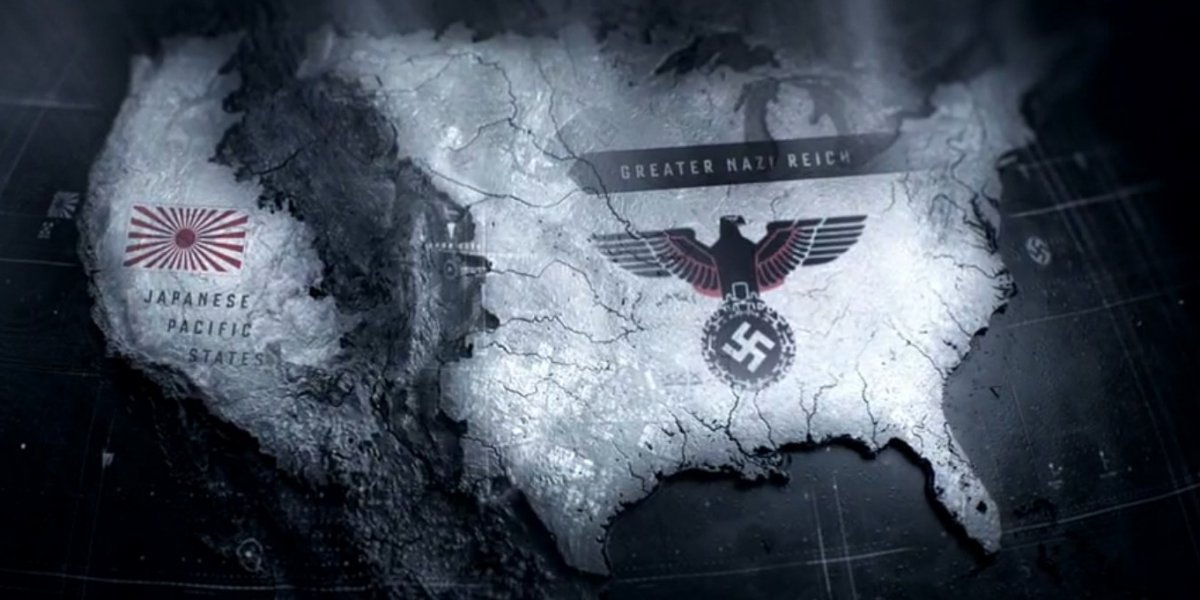 Trailer :
This series is really interesting because it changes the story of the world and we can imagine how the world will be with a Nazi victory (spoiler : it is bad

)
For the moment I'm in the EP 5 in the Season 1.
SPOILER:

The story is about a forbidden recorded film, this film show the "real world" (with allies victory). Some peoples have this movie but Hitler want the destruction of all this movie. This movie has two heroes :
- Juliana, a girl who are a rebel since the death of her sister. She lives in the Japanese USA.
- Joe, a rebel who is a hidden Nazi agent. He lives in the Nazi USA.
For the moment Joe and Juliana give two movies to the rebels. This movie is wanted by a man called "The man in the high castle".

In the geopolitic context, Hitler is old now and some people want to be the new fuhrer at his dead. This people want to have the entire USA only for the Reich. So we can imagine a war against Japanese and Nazi in the future.
Some new about this serie.
Currently I am in the 8th episode. But I am a little bit disappointed because this series is too soft for me... The first episodes was really interesting but now I am bored when I watch it.. (EP 8/10) So I hope that the last 2 episodes of the season 1 will be better because I have nothing to tell to you for the moment. This series is a lot of "Blablabla" but I need more action !


See you in the next post !
Ok guys, after a little break with this series I tried to see one more episode before stop it.
Action is coming now ! After 8 episodes really calm we have some action and interesting story !
I finished the first season and now I will start the second.
SPOILER !!:

But this series is really weird, I don't know all the story for the moment but it look like some parallel worlds exist (one with nazi victory, another with allie victory, another in the futur etc...).

Maybe this series look like a king of "LOST" ???

I will continue to know more about this mystery
I will speak about this series for my oral presentation



Similar topics
---
Permissions in this forum:
You
cannot
reply to topics in this forum