The theme this week is alcohol, so what better way to introduce a brand of beer of the original department of my family !
So I will talk about Woinic. Or rather origins of the name that are more interesting than the beer.
Woinic is a big boar sculpture made by sculptor Eric Sleziak between 1 January 1983 and 15 December 1993. This is a monumental work, depicting a boar, the emblem of the Ardennes.
The steel rod structure is covered with thousands of small plates welded one by one. The work is 8.5 meters high, 5 meters wide and 14 meters long and weighs 50 tons. It required 11 years of work.
Now the sculpture is exhibited on a motorway service area.

https://fr.wikipedia.org/wiki/Woinic#/media/File:Sanglier_woinic_01.JPG



Posts

: 15


Join date

: 2015-09-13



Admin




Posts

: 2426


Join date

: 2015-01-02



The theme of this week is the alcohol, it is a very complex topic for me because I don't drink alcohol. But all my friends during evening drink. I'm so getting the driver. I made the choice to not drink because alcohol is too much damage and removes lives. Many people are unaware of the problems that this may cause.



Posts

: 8


Join date

: 2015-10-01



the theme of this week is alcohol, it is difficult for me to talk about it. Indeed alcohol is not good for health, I never drink . Well, almost as pushed by friends in the evening it is possible that I succumb to this fate.
Moreover, it's not good to drink because it causes many accidents and alcohol levels for young drivers is only 0.2g / l of blood. That is to say basically that we can drink almost nothing so as not to drink or have a Sam racompagner for us late in the evening




Posts

: 4


Join date

: 2016-01-09



Regarding my phobias I do not yet discovered so I could find out.

Regarding alcohol I do not tell you much about what it is that I drink champagne and malibu rarely and so I was never drunk at present.



Posts

: 11


Join date

: 2015-01-20



I would like to talk this week of an alcohol called Cognac. It is a product of AOC produced in a delimited area , from white grapes , distilled and aged in oak barrels. I like the taste of this alcohol (with moderation of course), it's amber color and it's smell.



Posts

: 13


Join date

: 2015-09-11



The life guard are drinking lot of alcohol but I thing they should have a sponsor and the best sponsor for life guard i thing it will be Kronembourg. With 4 people we have drink in 3 week more than 350 kro.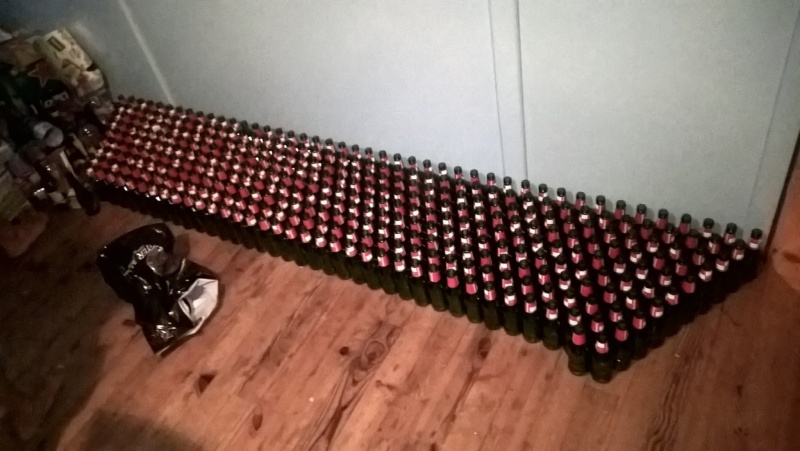 Posts

: 11


Join date

: 2015-09-20



The theme of this week is the alcohol. I am going to speak about one of my worst evenings, an evening in which I had a little too much drunk and I am not at all to call back of my evening and of what I had been able to make of my evening.
My cousin then described me this evening which was apparently great.



Posts

: 8


Join date

: 2015-09-20



The Green Fairy !
This is a dangerous alcohol. It was forbidden in France during one hundred years.
The alcohol by volume is between 45 and 74%.
It's drinking with a sugar.



Posts

: 12


Join date

: 2015-09-10



---
Permissions in this forum:
You
cannot
reply to topics in this forum